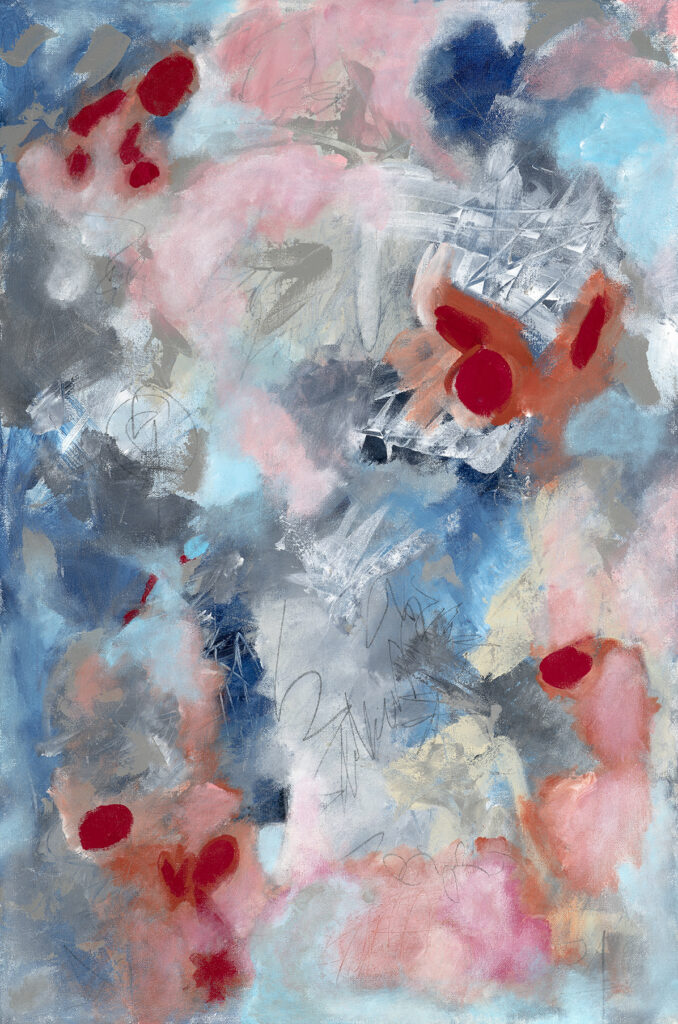 Artist Biography
Joanna Drakos
Joanna Drakos was born in Athens, Greece. Her family emigrated to the United States when she was 2 years old and settled in Charlotte, North Carolina. She was raised in a hard-working, Greek-speaking household with strong cultural ties to her native country. In the second grade, her public-school class was taken on a field trip to the Mint Museum of Art in Charlotte, NC. This experience had a profound effect on her. Being surrounded by art in a grand setting for the first time, elevated her to a place she wanted to inhabit.
Joanna earned a Bachelor of Creative Arts Degree at the University of North Carolina at Charlotte in 1991. Among her influences were artists of the early twentieth century Avant Garde and of the Bauhaus School: namely Wassily Kandinsky, Laslo Maholy-Nagy and Oskar Schlemmer. A photography class taught by artist and educator Linda Kroff in her final year of college redirected her path from painting to fine art photography. Upon graduation, she worked in various aspects of the photography industry; professionally and in her personal work: amassing a large photographic archive. She also volunteered as a Docent at her beloved Mint Museum of Art. Leading school-age children on museum tours with the hope of inspiring them with wonder as she had once been.
In 1998, she attended the Maine Photographic Workshops in Camden, Maine. Enrolling in "National Geographic Assignment," taught by photographer, James P. Blair. It was a transformative experience that inspired her to return to school and hone her computer skills. She enrolled in Central Piedmont Community College in Charlotte, NC to pursue digital media and design. She graduated Phi Theta Kappa in 2000, won multiple design awards, and earned an Associate Degree in Advertising and Graphic Design. This launched her decade-long career as a graphic designer, working in advertising and magazine publishing.
Joanna and her husband, Peter, moved from Charlotte, North Carolina to Reno, Nevada in 2003, where he was enrolled in graduate school at the University of Nevada, Reno. She began work in the Custom Publishing Department of the Reno Gazette Journal and helped design many local publications including Reno Magazine, Carson Magazine and The Business Report of Northern Nevada, of which, she was promoted to Art Director.
She and her husband eventually welcomed two daughters and Joanna devoted her time to their early development. The time she spent in isolation with her children during the COVID-19 pandemic refocused her path back toward her fine art painting practice. She recognized that abstract painting was the highest form of her creative expression and her ultimate passion. Over the past two years, she has produced a body of abstract paintings and has exhibited in galleries in the Reno and Carson City area such as Nevada Fine Arts Gallery, The Sierra Arts Foundation Riverside Gallery, The Artists' Co-op Gallery, The Nevada Artists Association Gallery and The Reno Fine Arts Collective Gallery. She has joined multiple artist groups and associations, such as the Latimer Art Club, The Nevada Artists Association, The Reno Fine Arts Collective and The Sierra Arts Foundation; seizing every opportunity to share her passion for art with the world.