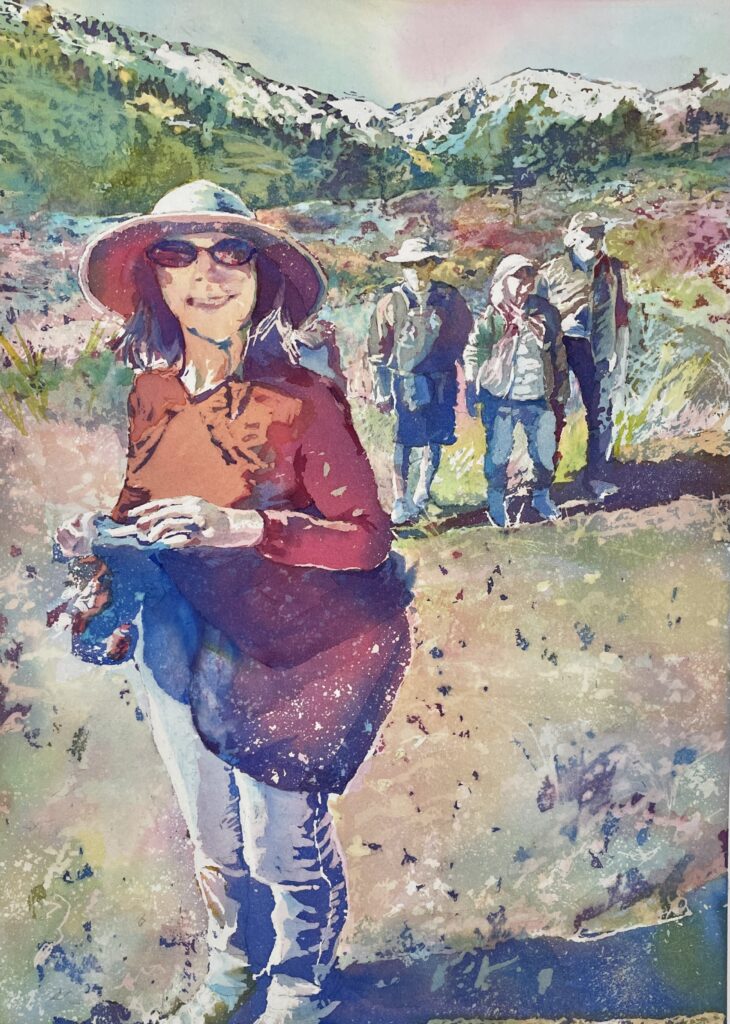 Laura is a watercolor artist who is captivated by the vivid colors and transparency that watercolors exude. Her inspiration is diverse and she works to capture the light, color, and composition that make a watercolor painting special.
Originally from NJ, Laura studied fine arts at Boston University and Sculpture and Art Education at Rhode Island School of Design where she earned a BFA. She worked as a textile print designer, colorist, and print stylist in New York City for twenty years. She also has received Masters Degrees in Speech Language Pathology and Educational Supervision.
Laura has won several awards in the Nevada Artist's Association judged shows as well as "Best of Show" at the Watercolor Plein Air Exhibit at the Governor's Mansion in September 2021.