Autumn Show – Four Wheels of Then and Now  September 10 – October 22, 2106
See all the winners from our 2016 shows- click here!
The Nevada Artists Association Photography Show opens July 30 and runs until September 9, 2016.  Viewing hours are 10-4 Monday through Saturday. Drop by 449 W. King Street in Carson City and discover the works of some of the most creative and talented artists our area has to offer. NAA is at the corner of King and Division Streets with plenty of off street parking.
The Nevada Artist Assoc. invites all local and regional artists to enter this Judged Photography show, membership in the NAA is not required.  First, second, third place winners, as well as two honorable mention ribbons will be awarded.The first place winner will receive $50.00
The Nevada Artists Association has show changes approximately every 6 weeks.
Each show we encourage our visitors to vote for their favorite art on display.  
People's Choice Award – Photography Show
Michael Black "Two Tone Barn"
This photo is currently in the gallery for the duration of the Autumn Show
September 21 – October 22, 2016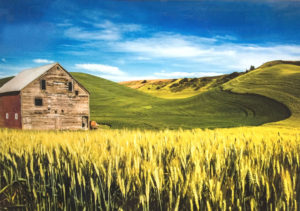 People's Choice Award – July 30, 2016:
Alice Winslow's "Morning Mist"